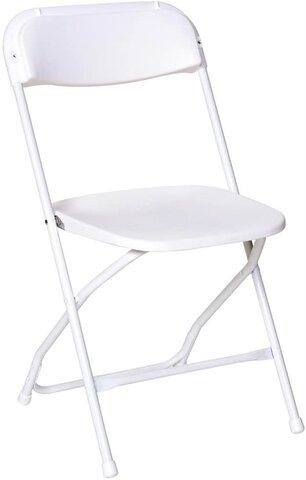 WHITE FOLDING CHAIRS




$2.00

Receive Free delivery with a purchase order of $165 or more.



Any event that draws a large crowd needs to have ample seating available. Whether in the food area, near performance stages, or simply grouped around to give people places to sit as they enjoy your event, chairs are absolutely necessary! Chair rental can become expensive, especially when you are expecting large crowd but Celebration offers very affordable rates on folding chairs for your special event.
They are easy to move as needed and are made to be comfortable and weather resistant as well. We will deliver the chairs, set them up in your seating areas as you designate, and we will pick them up when your event is done.